Ponderosa Fence & Gate
Ponderosa Fence and Gate provides custom fence and gate design, construction, automation, and installation in the Central Mississippi area. We are committed to providing our customers with the highest quality in everything we do, including design work, fabrication and construction, components, and installation. We operate with total integrity and always try to give our customers excellent value for their money. We'll be happy to give you a free, no-obligation estimate on your project, and to helping you become yet another one of our hundreds of happy customers. We look forward to hearing from you.
"Their work is exceptional, the service is great and the prices are competitive. I highly recommend them."

Randy Berg - Builder
Our Work
We invite you to look at our work for samples of the kind of work we do. If you would like to talk to us about doing something for you, please contact us by email, or call us. You can also stop by for a visit.
Gates
Gates in fences, gates to courtyards, gates to access areas you want closed off most of the time, gates to keep pets in. When you are looking to add that special, perfect gate to your …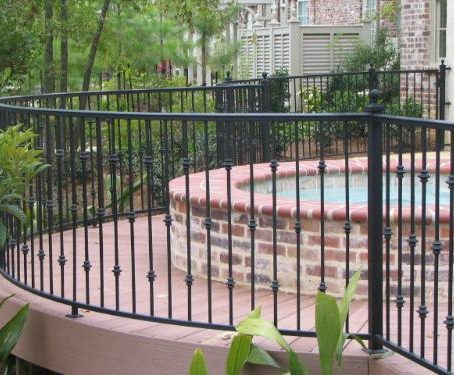 Fences
You've heard it said that "Good fences make good neighbors." With a custom fence from Ponderosa Fence And Gate, a fence is much more than this. It is a way to protect sensitive areas from …